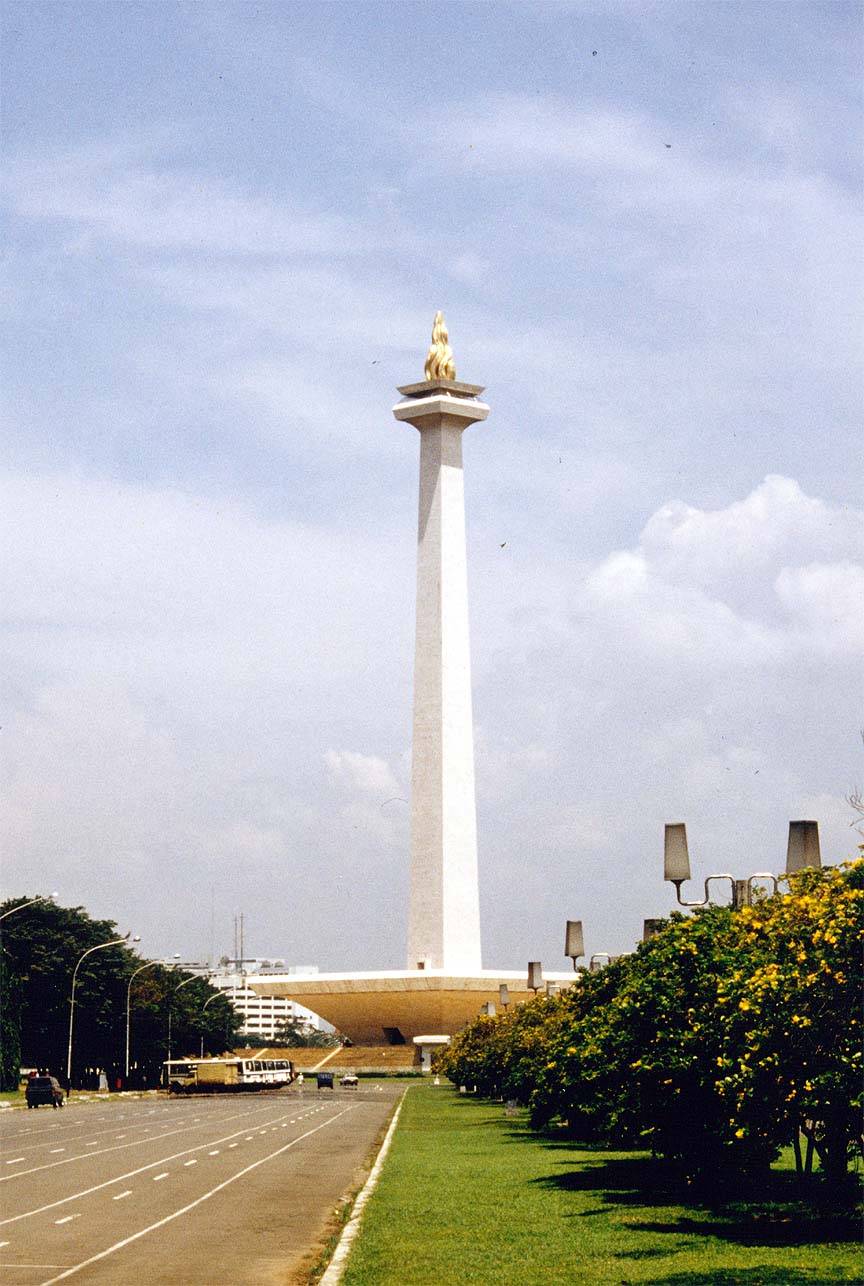 Located on the northwest coast of Java, Jakarta is the country's economic, cultural and political centre, and with a population of 10,187,595 as of November 2011, it is the most populous city in Indonesia and in Southeast Asia, and is the thirteenth most populated city in the world. The official metropolitan area, known as Jabodetabek (a name formed by combining the initial syllables of Jakarta, Bogor, Depok, Tangerang and Bekasi), is the second largest in the world, yet the metropolis's suburbs still continue beyond it. This area has population of well over 28 million,making it one of the world's largest conurbations in terms of number of inhabitants.
The cities/municipalities of Jakarta are:
Central Jakarta (Jakarta Pusat) is Jakarta's smallest city and home to most of Jakarta's administrative and political centre. It is characterized by large parks and Dutch colonial buildings. Landmarks include the National Monument (

Monas

), the Istiqlal Mosque, the Jakarta Cathedral, and museums.
West Jakarta (Jakarta Barat) has the highest concentration of small-scale industries in Jakarta. The area includes Jakarta's Chinatown and Dutch colonial landmarks such as the Chinese Langgam building and Toko Merah. West Jakarta contains part of

Jakarta Old Town

.
South Jakarta (Jakarta Selatan), originally planned as a satellite city, is now the location of large upscale shopping centres and affluent residential areas. Jakarta Selatan functions as Jakarta's ground water buffer, but recently the green belt areas are threatened by new developments. Much of the CBD area of Jakarta is concentrated in Setia Budi, South Jakarta, bordering the Tanah Abang/Sudirman area of Central Jakarta.
East Jakarta (Jakarta Timur) territory is characterized by several industrial sectors erected in this city. There are also still some areas of swamps and rice fields in this city.
North Jakarta (Jakarta Utara) is the only city in Jakarta that is bounded by the sea (Java Sea). It is the location of the Tanjung Priok Port. Large-scale and medium-scale industries are concentrated in North Jakarta. North Jakarta contains part of

Jakarta Old Town

, formerly known as Batavia since the 17th century, and was a centre of VOC trade activity in Dutch East Indies. Also located in North Jakarta is Ancol Dreamland (

Taman Impian Jaya Ancol

), currently the largest integrated tourism area in South East Asia.